WallStreet Tower
1101 Walnut

Kansas City, MO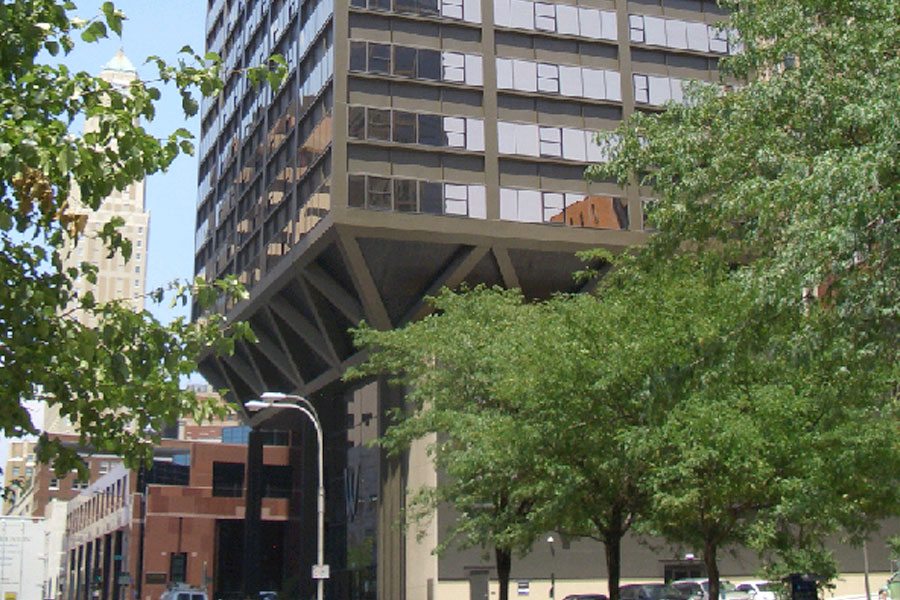 WallStreet Tower is a luxury condo development in the heart of downtown Kansas City. The 20-story building currently has 151 units with 9 distinct floor plans, and features 24-hour on site security. Each unit offers 8-foot doorways, 9- to 12-foot ceilings, hardwood floors, state-of-the-art kitchens, and floor-to-ceiling windows offering an unmatched view of downtown Kansas City.
Other building amenities include a rooftop pool, fitness center, movie theater, entertaining room with warming kitchen, boardroom, coffee lounge, and a detached 13-story enclosed parking garage.
It's location is conveniently located near the River Market, Columbus Park, Library District, Financial District, Government District, Convention District, Entertainment District, Crossroads Arts District, and Crown Center.
Copaken Brooks is the Property Manager for WallStreet Towers.
Contact Us for more information