Offices at Restaurant Row at City Center Lenexa
SWC 87th Street Pkwy and Renner Blvd.

Lenexa, Kansas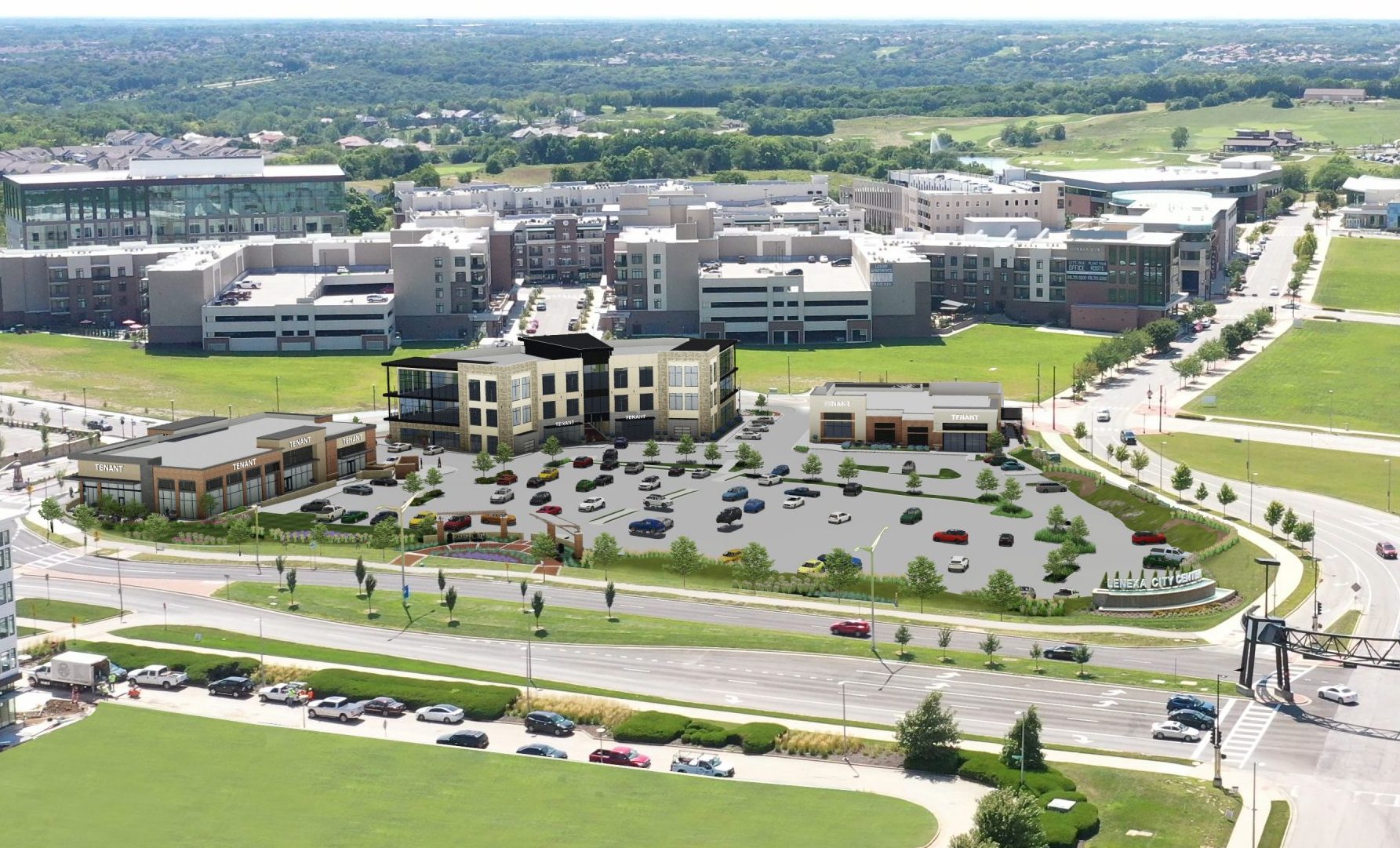 Construction ready to commence — Restaurant Row at Lenexa's City Center is located at the corner of 87th Street and Renner Boulevard. It's cluster of four buildings will be open to a public "plaza" gathering along City Center Drive. Join the fastest growing area of Lenexa's downtown with more on the way!
Description
2nd and 3rd Floor Office Options – 12,501 SF (Full Floor), 11,549 SF (Multi-tenant)

Prime location for restaurant sites with frontage and visibility to 87th Street and Renner Blvd

Signage visible to Renner Road

Located on City Center Drive at the entrance of the growing Lenexa City Center

Cluster of 4 buildings with an office component connecting two of the buildings

Immediate access to I-435

Free-standing or multi-tenant options with flexible square footage

Easy, accessible surface parking

Be part of dynamic growth within the most dense and active area of Lenexa's City Center development

Capitalize on the concentration and synergy of a collection of restaurants including fast casual, fine dining and night life

Complementary and traffic-driving uses within walking distance including civic, office and hospitality as well as regional draws within 1 mile.
Visit the Listing on loopnet
Contact Us for more information