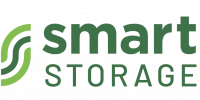 SOLID, SAFE AND SECURE OFFICE, INDUSTRIAL AND WAREHOUSE SPACE
Thanks to continental glaciers from the last Ice Age, the Kansas City region is covered in limestone bluffs. After mining much of that rock to support cement production during the city's growth throughout the 19th and 20th centuries, the area is left with huge underground spaces that now make up more than 7 percent of our area's total industrial offering—and make Kansas City the U.S. leader in underground industrial space.
With a constant year-round temperature and lower utility costs, underground office and industrial space is a smart choice for business owners looking for a more energy-efficient and cost-effective alternative to traditional offices and warehouses. Your employees can also enjoy a comfortable climate at 72 degrees, no matter the season!
Our underground office and industrial spaces are perfect for:
We consider Copaken Brooks a great asset and partner. Copaken Brooks has been an exceptional retail advisor for both our university and our board of trustees. They are proactive in finding new tenants and have consistently maintained our retail centers near 100-percent capacity.

Associate Vice Chancellor Administration, UMKC
Contact our Underground
Leasing Team