every step of the way
Copaken Brooks is a leading commercial real estate and construction management company in Kansas City providing owner's representation and project management services for development and large-scale tenant improvement projects. We've represented ownership groups on construction projects ranging from $250,000 to more than $250 million in various municipalities and public entities throughout Kansas, Missouri, and the United States. We ensure that our clients have accurate and detailed information from the beginning of a construction project and every step of the way from there. We control and closely manage construction project costs and quality so you don't have to. Copaken Brooks approaches all assignments with an owner's mentality, differentiating us from other owner's representative firms.
Our approach to owner's representative services is long-standing and is based on listening, contributing, and consensus-building. Legacy projects and memorable places are not the result of one party; they are the combined success of communities, city officials, developers and users coming together with a common purpose and vision. We are proud to be involved in many of Kansas City's most visible and strategic construction projects that have played a large part in building communities across the metro.
OUR OWNER'S REPRESENTATIVE & CONSTRUCTION MANAGEMENT SERVICES
With 100 years of commercial real estate and development experience, we have the expertise to deliver successful construction projects across the U.S.
From site selection to project closeout, we act as an extension of your team through clear and consistent communication and close collaboration.
Your Copaken Brooks owner's rep is the single point of contact for the entire project team, including brokers, designers, engineers, contractors, consultants and any outside vendors, from start to finish.
We develop and maintain the master project schedule and budget using our proprietary cost history system to develop accurate forecasts.
Our team has vast knowledge proven by certifications in project controls, LEED, Building Information Modeling, AutoCAD, Revit and other design and construction methods.
We have deep relationships with public entities that issue financial assistance through a variety of programs and state statutes. With nearly a century of experience, Copaken Brooks has a proven track record navigating the political process to acquire any required approvals. We'll lead you through the complete process of constructing your new building.
The smartest thing we did when we embarked on renovating a historic building was engaging Copaken Brooks. Through the process they were a trusted advisor and great problem solver.

Chairman & CEO, Service Management Group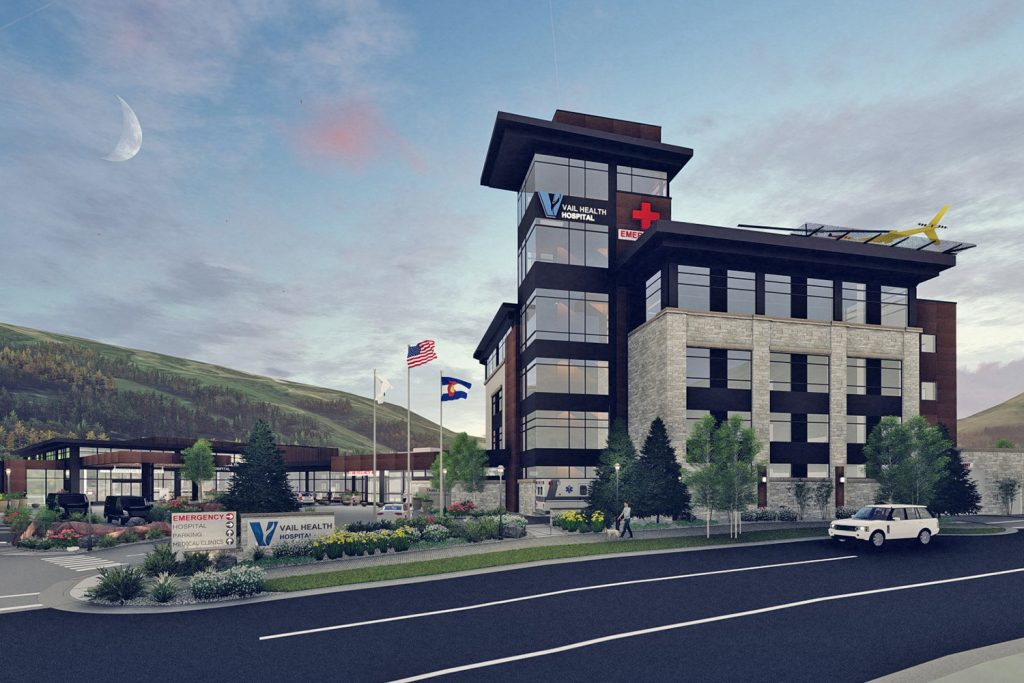 Vail Health East Wing Expansion*
Vail, Colorado
520,000-square-foot hospital
Project Manager: Chris Tschirhart
Image Credit: vailhealth.org
The District at Lenexa City Center
Lenexa, Kansas
158,000 SF Office, Retail, and Residential
Project Manager: Eric Wyancko
Behavior Analyst Certification Board *
Littleton, Colorado
Three-Story, 24,000 SF Office Building
Project Manager: Chris Tschirhart
Image Credit: cumming-group.com
Equity Bank
Overland Park, Kansas
29,190 SF Office + Retail
Project Manager: Chris Tschirhart
Bentonville Office*
Overland Park, Kansas
30,000 SF Office
Project Manager: Eric Wyancko
Image Credit: mattimhoff.com
Reverb KC Apartments
Kansas City, Missouri
197,000 SF Office
Project Manager: Eric Wyancko
* Prior to Copaken Brooks
Contact our Construction Management Team