Copaken Brooks Brings Amazing Lash Studio to The District
(Lenexa, Kansas) Copaken Brooks is excited to welcome the nation's largest and fastest growing eyelash extension brand, Amazing Lash Studio, to The District at City Center Lenexa. The company will lease 1,946 square feet at The District with a grand opening scheduled for July 2019.
Amazing Lash Studio began providing its unique, patented eyelash extension services in Houston in 2010 and has grown to 218 locations in 30 states nationwide with 112 planned locations on the way. There are four Amazing Lash Studio locations in the Kansas City region, including stores in Zona Rosa and on the Country Club Plaza in Kansas City, as well as in Lee's Summit and Overland Park, along with a planned location in Olathe.
According to Allure magazine, Pinterest searches for "lashes" were up 152 percent last year making it one of the leading beauty trends in 2018 with a continued rise in 2019. Scott Anderson and his wife Barb are the local owners of the new Amazing Lash and also own the nearby Massage Heights Body & Face at Renner 89 of City Center Lenexa.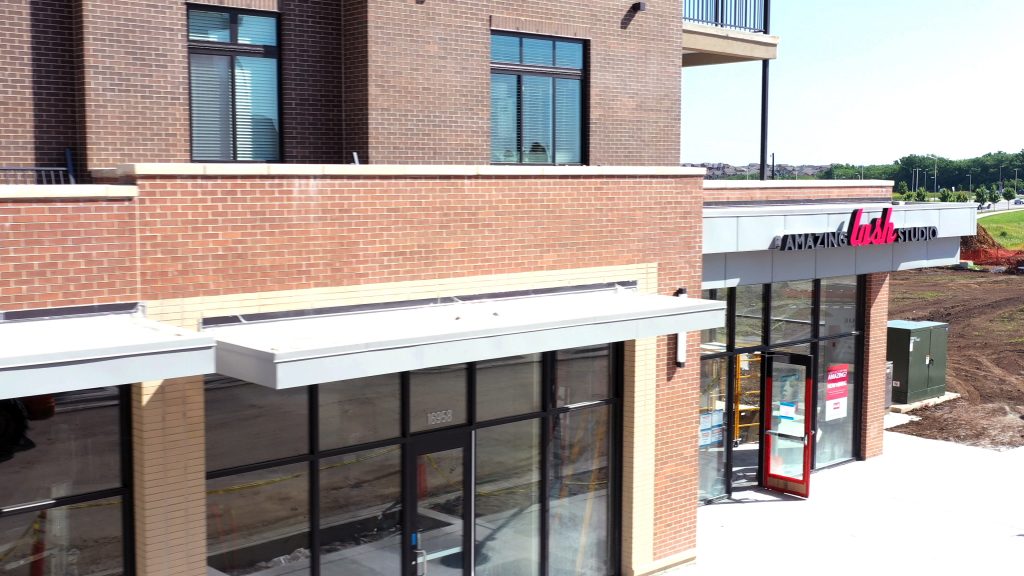 "We've seen the momentum build in Lenexa since we opened Massage Heights here in 2015, and we're excited to open up another fast growing and exciting concept in this area," he said. "The District is sure to be a great community, and we're proud to claim our space in the heart of this new destination."
Erin Johnston, Vice President of Retail Leasing at Copaken Brooks, represented The District in the deal:
"We're excited to have Amazing Lash Studio choose The District to house their newest venture. Scott and Barb see and believe in the vision for City Center which makes it the perfect place for a growing brand such as Amazing Lash." Johnston said. "The City Center Lenexa project has been years in the making, and once complete, it will be a beacon for local economic development for years to come."
When fully developed, City Center Lenexa will consist of more than 2 million square feet, including civic components for the City of Lenexa, nearly 1 million square feet of office and retail, and 375 residential units. The District Shops will include a variety of unique stores, restaurants and cafes in the heart of Lenexa's new downtown. To view the latest construction video, please visit our YouTube Channel.
###
About Copaken Brooks: Copaken Brooks is a full-service commercial real estate firm headquartered in Kansas City and serving the Midwest. The company's full suite of services includes investment acquisition and sales, tenant representation and HQ relocations, condo management, property management, asset management, development, leasing (office, retail, medical and industrial), and construction management. Learn more at copaken-brooks.com.
About Amazing Lash Studio: Founded in 2010, Amazing Lash Studios apply semi-permanent eyelash extensions with a proprietary, patented process to the clients' own lashes, replicating the curve and size of natural lashes. The concept began franchising in 2013 and to date has nearly 218 open studios in 29 states. In 2018, Amazing Lash Studio earned the rank of #5 on Entrepreneur Magazine's Top New Franchises, #327 in the Franchise Times Top Franchisors list and #260 on the Inc. 500 in its inaugural year. The brand landed #4 in the 2019 Franchise Times Fast & Serious, #344 on Entrepreneur's 2019 Franchise 500® list and No. 71 on Entrepreneur's Fastest-Growing Franchises. For additional information, visit AmazingLashStudio.com.