The District at City Center Lenexa
89th Street and City Center Drive

Lenexa, Kansas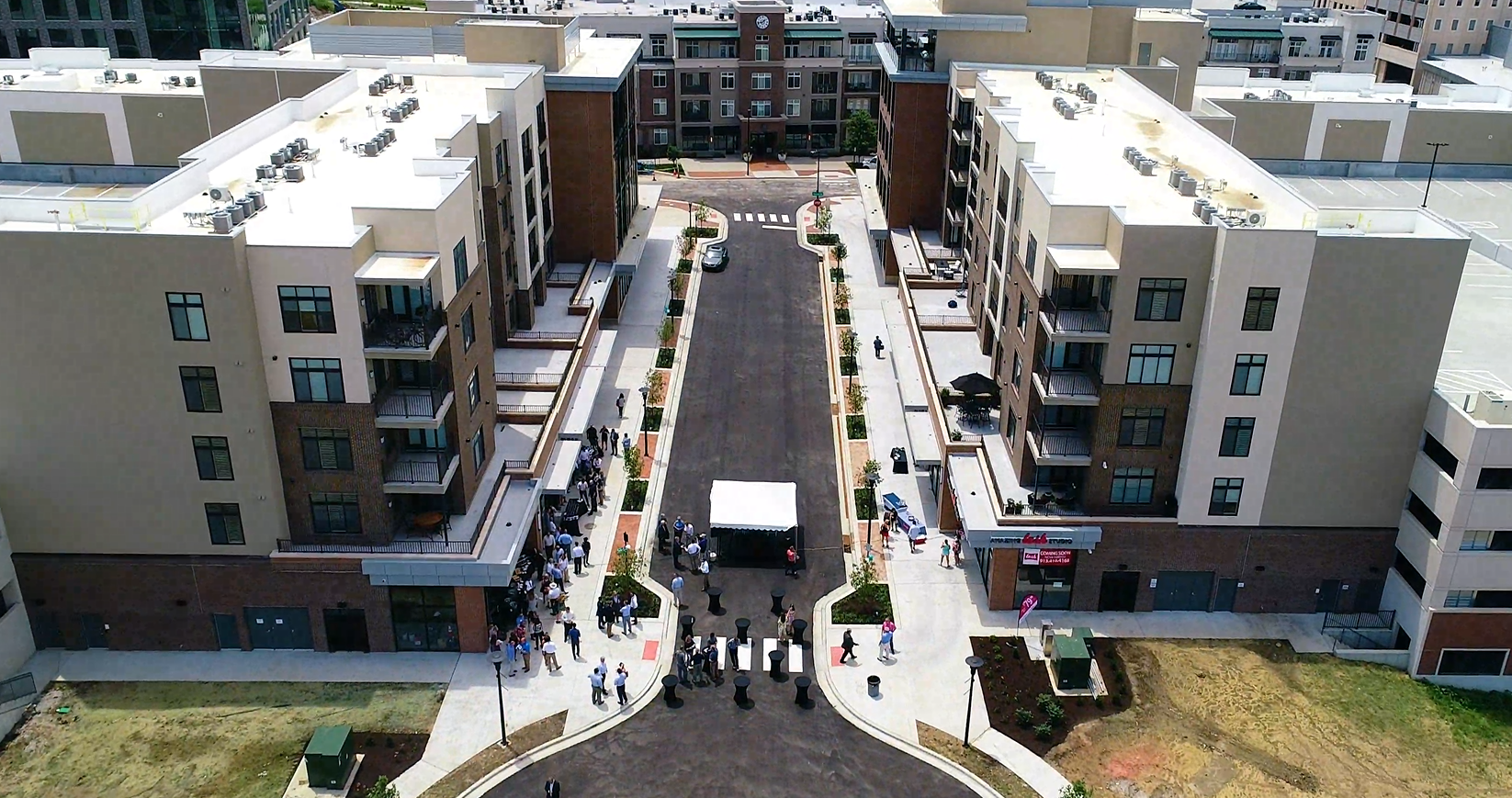 Ready for Occupancy: Be in the heart of Lenexa's New Downtown!
The District at City Center Lenexa is located the urban-suburban destination where retail, corporate, residential, civic, and recreational interests will come together to create an experience unlike any other. When fully developed, City Center Lenexa will consist of more than 2 million square feet, including civic components for the City of Lenexa, nearly 1 million square feet of office and retail, and 375 residential units.
Retail
Walking distance for our residents and office tenants, The District Shops will include a variety of unique shops, restaurants, and café's. The prime location lies in the heart of Lenexa's new downtown City Center Lenexa. The retail spaces range from 1,200 square feet to 6,000 square feet with accommodated parking for all customers and retail tenants.
New and Unique Concepts

Beauty and Boutiques

Full Service Restaurants

Café's and Fast Casual

Fitness and Health Options
Office
Work in the heart of Lenexa's new downtown. The District Offices at City Center Lenexa lie on three flexible 5,000 square foot floor plates over three Class A office buildings with accommodated parking garages. Employers and employees are surrounded by many retail amenities and a premier residential community.
Access to a unique amenity room featuring a conference room, outdoor deck with fireplace, and social lounge

Employers and employees have walkable amenities ideal for daytime and night visitors

Ample structured parking

Prominent signage available
Contact Us for more information