Historic Town Pavilion renovation hits mid-point of construction, office leasing partners with CBRE
Kansas City, Mo. — Copaken Brooks and Town Pavilion are proud to offer a sneak peek of its common area transformations as construction hits the halfway point.
Improvements will dramatically transform the building's rotunda, lobby, and common areas with several new additions, including a staffed concierge center, upgraded retail storefronts, art-driven video walls, museum-like artwork throughout the first floor, and upgraded security features and equipment.
Half of the project, including the south elevator corridor and south half of the elevator lobbies, will be finished and open to the public in the coming days.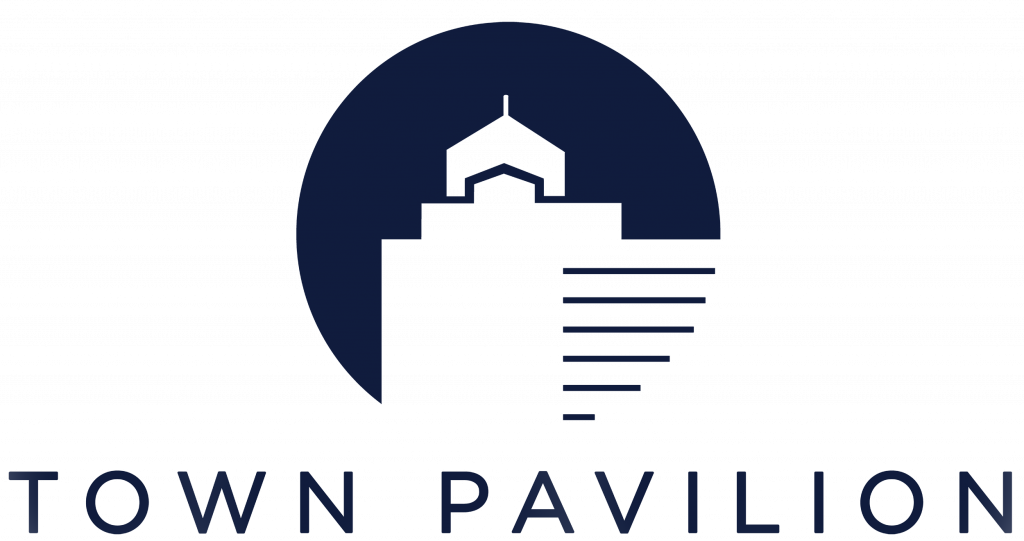 "We're pleased to confirm that Town Pavilion's renovation is right on schedule," said Copaken Brooks Principal Jon Copaken. "The property's changes not only offer the next level of Class A office space in Kansas City but also enhances its longstanding position as the ideal location to work in the heart of downtown's business district."
Town Pavilion's renovated features include aesthetic improvements and new finishes more attuned to a dynamic new office setting, which incorporate exposed concrete, bright white walls, and natural wood tones. Town Pavilion will also be the first multitenant building in Kansas City to incorporate security turnstiles with a visitor management system.
As office and retail emerges from a worldwide pandemic, the details of the redesign have been carefully thought through to enhance Town Pavilion's legacy as a premier downtown destination that can provide a home for innovative businesses and retailers—one that can support the growing demand for downtown space.
As part of the renovation process, Copaken Brooks interviewed Town Pavilion tenants to assess what they wanted to see in the new space. The retail team built a new merchandising plan for retail opportunities to best serve tenants. The building currently offers retail space to accommodate tenants ranging from 970 square feet to 4,917 square feet.
"Town Pavilion is a bustling hub for a lot of great retail, and the renovated space really allows those businesses to reach their full potential," said Erin Johnston, Copaken Brooks' Vice President of Retail Leasing. "The transformed space can now better deliver fresh and exciting retail opportunities to downtown Kansas City."
Office space options include open and built-out Class A floor plans. The spaces available can accommodate any size tenant ranging from 1,300 square feet up to a full floor of 54,500 square feet, including the top floor of the building which is available for the first time in more than 15 years.
Ryan Biery, Senior Vice President of Copaken Brooks, will continue to lead an extended office leasing team alongside Rollie Fors, Senior Vice President of CBRE. The two firms, which partnered successfully on the leasing and sale of the industrial development Midwest Gateway, have joined forces on the Town Pavilion project to deliver on the energy of post-pandemic office space. Together, Copaken Brooks and CBRE provide broader data and workspace insights to leverage in attracting local, national, and international companies to the properties. The leasing team will collaborate on the downtown portfolio consisting of Town Pavilion, 1201 Walnut, Bonfils, and Harzfeld's.
"We are excited about the modernization of Town Pavilion and opportunity to showcase a new level of Class A office space in the Central Business District," Biery said. "Partnering with CBRE will allow us to position our buildings and clients in the best possible way as we emerge post-pandemic."
"CBRE is energized and excited to be involved in the leasing efforts of such a significant portfolio of Class A office space" added Rollie Fors. "We're eager to combine our strengths with those of Copaken Brooks to provide support in the leasing and repositioning of these high profile buildings."
Image Credit: Copaken Broos
###
About Copaken Brooks
Copaken Brooks is a full-service commercial real estate firm headquartered in Kansas City and serving the Midwest. The company's full suite of services includes investment acquisition and sales, tenant representation and HQ relocations, condo management, property management, asset management, development, leasing (office, retail, medical, industrial and underground), and construction management. Learn more at copaken-brooks.com.
About CBRE
CBRE's Kansas City office has been serving clients for more than 30 years, becoming a leader in commercial real estate throughout the greater Kansas City metropolitan area and surrounding communities in Kansas and Missouri. CBRE Kansas City's employees, coupled with CBRE's global resources, are equipped to provide best-in-class services to every client. Our industry-leading professionals are prepared to meet any client requirement from valuation and appraisal and property management to leasing commercial space and investment sales. Learn more at cbre.us.