Fastenal branch moves state lines to Cambridge Business Park
Kansas City, KS — Copaken Brooks is excited to welcome Fastenal as a tenant of Cambridge Business Park in Kansas City, Kansas.
Fastenal is hopping state lines for the move, relocating a short distance from its prior location at 2401 Southwest Boulevard to Business Center 4 in CBP. The branch's new lease includes a total of 5,901 square feet.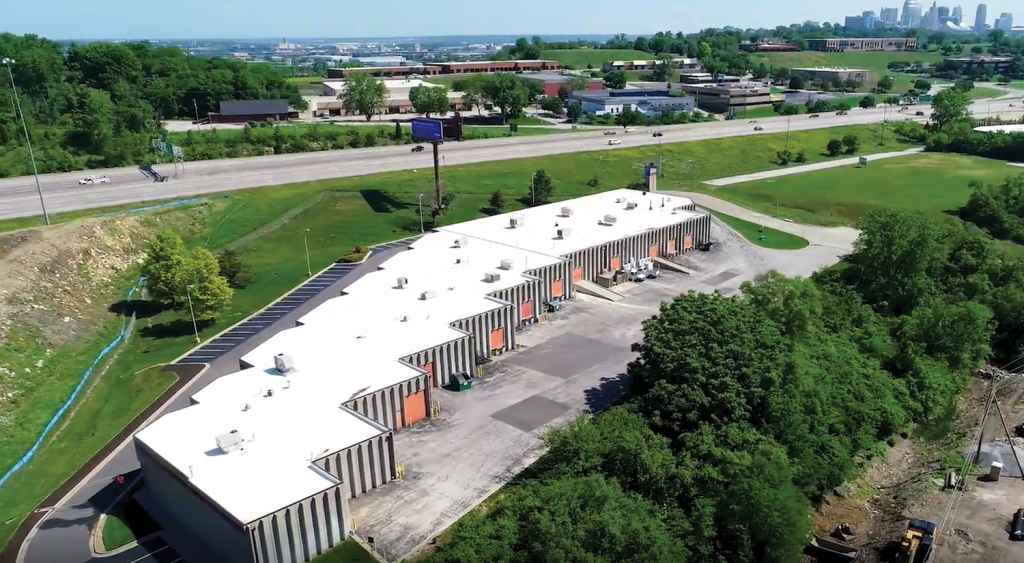 Based in Winona, Minnesota, Fastenal is the largest fastener distributor in North America. As part of its services, the company offers logistics, consulting, technology and a wide range of industrial and construction products. Fastenal has 13 distribution centers and more than 2,200 branches throughout the U.S., Canada, Mexico and Europe.
"This new location proved to be a perfect fit for our branch, as it's right on the Kansas-Missouri border," said Mark Wellman, Regional Vice President of Fastenal. "One of our priorities as a global distribution company was to find a larger location while remaining in a central and accessible area, and Cambridge Business Park ticked all those boxes."
Jeremiah Dean, Vice President of Leasing at Copaken Brooks, represented Cambridge Business Park in the deal:
"Fastenal is an impressive and successful company that strongly contributes to Kansas City's prevalence in the distribution industry," Dean said. "We're excited to offer them a space in which they have room to continue growing and where they can access all the major connective points of the metro."
Cambridge Business Park currently offers 992 SF to 17,206 SF of space available with an overview of and instant access to Interstate 35. Its central location is only moments away from Kansas City's major thoroughfares and destinations, including the Plaza, Crown Center, Westport and downtown. Learn more about the availability at Business Center 4.
###
About Copaken Brooks
Copaken Brooks is a full-service commercial real estate firm headquartered in Kansas City and serving the Midwest. The company's full suite of services includes investment acquisition and sales, tenant representation and HQ relocations, condo management, property management, asset management, development, leasing (office, retail, medical, industrial and underground), and construction management. Learn more at copaken-brooks.com.