Modern Society Expands to Arterra
(Kansas City, Missouri) Copaken Brooks is excited to welcome Modern Society to Arterra. The company is opening its second location in the Kansas City area and will lease 1,369 square feet on the ground level of Arterra starting mid-September. Arterra is hosting a pop-up shop during this week's First Friday event. The pop-up will take place from 5-8pm at 2100 Wyandotte in the Crossroads Arts District.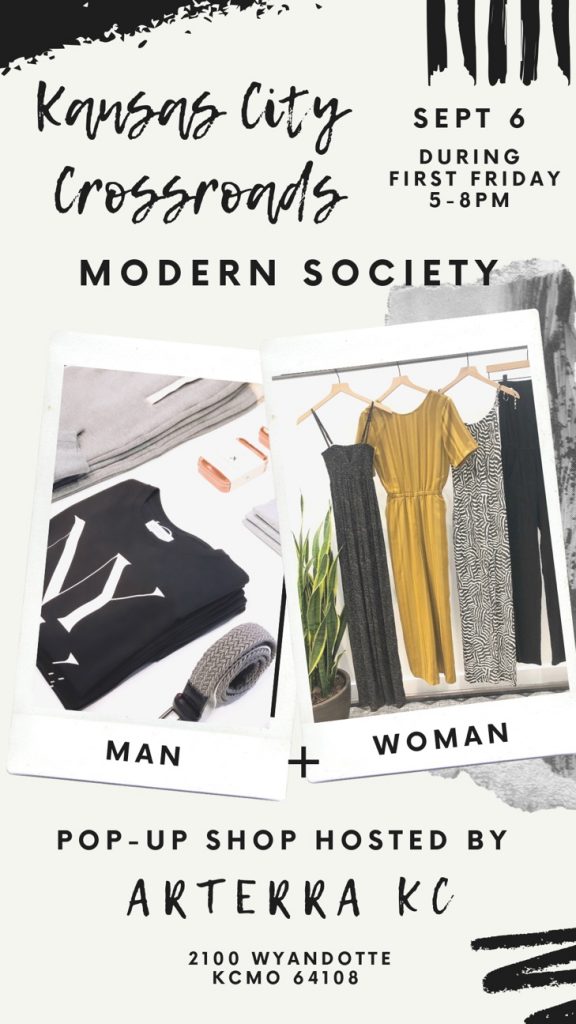 Modern Society was started by husband-and-wife duo Bryan and Andrea Pena in Springfield, Missouri in 2011. The apparel store offers a carefully curated selection of ready-to-wear clothing and accessories for the modern man and woman. The company expanded into the Kansas City market last year when it opened its second location at Town Center Plaza & Crossing in Leawood.
The Penas are now deepening their Kansas City roots by opening a location at Arterra in the Crossroads Arts District.
"I grew up in the Kansas City area where I was inspired by denim fashion designer Matt Baldwin and where I developed a passion for local businesses," Bryan Pena said. "Bringing Modern Society to my hometown was a dream come true, and we're thrilled to open up shop in one of the city's most vibrant neighborhoods."
Erin Johnston, Vice President of Retail Brokerage at Copaken Brooks, brokered the deal.
"We're excited to have contemporary boutique Modern Society as the first retail tenant at Arterra, the Crossroads' first high-rise apartment building," Johnston said. "The specialty shop trend continues to rise, and Modern Society is a great example of the homegrown talent Kansas City has to offer. They're the perfect addition to this luxury project."
Modern Society is active on Facebook as well as their Instagram Pages – Modern Society Women and Modern Society Men. For more information, see www.modernsocietyapparel.com.