Arterra
2100 Wyandotte

Kansas City, Missouri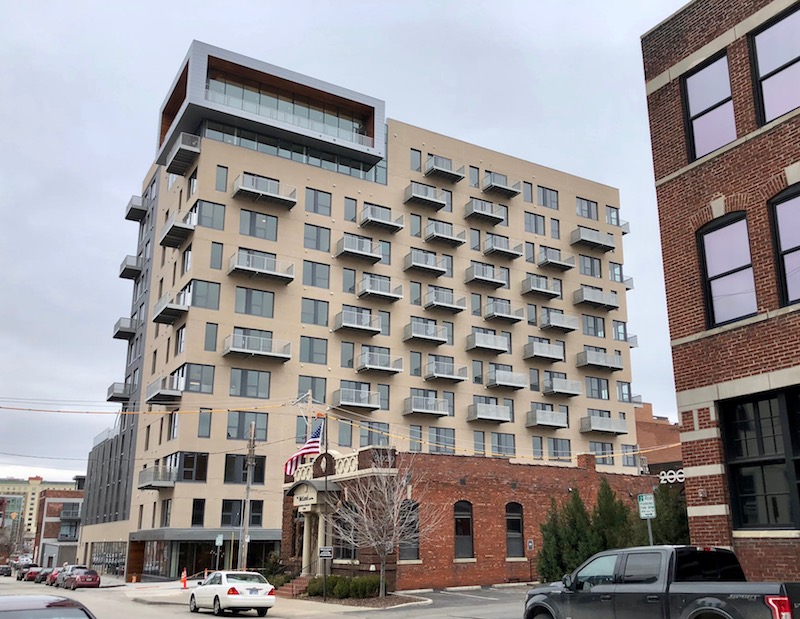 Arterra is a 12-story luxury residential tower that is the first high-rise apartment project to be built in the Crossroads Arts District area of downtown Kansas City. The project is being jointly developed by Altus Properties, of St. Louis, and Copaken Brooks.
Located at 21st and Wyandotte Streets, Arterra, which means "art of the earth," was designed to integrate into the historic Crossroads skyline while also creating a new visual beacon for the District. The tower will feature:
Opened January 2019
126 state-of-the-art residential units (studios, one-, two- and three-bedrooms)
First floor retail
An integrated parking garage
Best-in-class amenity spaces including an infinity pool overlooking Liberty Memorial, Penn Valley Park and the Arts District
A 12th floor amenity suite offering unparalleled views of the Kansas City skyline
For apartment leasing information, visit www.arterrakc.com.
Retail Space Available
1,331 SF ground floor retail space available
All new construction allows for fully customized build-out
Perfect for coffee shop, boutique, or unique neighborhood amenity space
Adjacent to new Mario Tricocci boutique hotel
Contact Us for more information