Covid-19 inspires community effort from two Copaken Brooks tenants
While the pandemic has brought plenty of sad news to the headlines, it has also inspired a lot of good – in both individuals and companies – across the country and right here in Kansas City.
As we all work to do our part to get through this health crisis while also protecting our friends and neighbors, we wanted to recognize two of our tenants with offices in our Downtown Business Park that have gone above and beyond to give back to a community in need.
Sandlot Goods
3120 Terrace St., Kansas City, MO 64111

Like many of us, owner Chad Hickman watched the daily barrage of news reports about the shortage of personal protective equipment across the country. After talking with friends and families in the health care industry, Hickman realized just how dire the situation was—which is when he knew he had to act.
As a local producer of leather goods, Sandlot Goods was also affected by the economic ramifications of the pandemic, and Hickman said he knew the shop couldn't likely sustain months of stay-at-home orders without serious financial ramifications. The answer? Switch from leather to cotton—and use the team's sewing skills to begin producing cotton masks to supplement the dwindling supply.
"We knew our cotton masks were no replacement for the proper PPE, but our hope was they would provide a bit of a buffer to prolong the life of their current masks," he said.
Partnering with Made in KC, Sandlot's initiative not only provided a boost to the health care workers who received the masks – and to the public who could purchase some – but to their employees as well.
"Everyone was very supportive," he said. "We made some changes to the layout of the space and require everyone to wear masks as they sew. I think the measures we took made them feel safe. It has also made us really come together as a team since we are working on such an important project."
Kanbe's Markets
3119 Terrace St., Kansas City, MO 64111
As a nonprofit on a mission to serve and eliminate the food deserts in Kansas City, Kanbe's Markets was poised and ready to extend that mission to help local residents hit the hardest by the pandemic.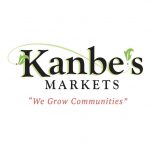 "The COVID pandemic has left a lot more people hungry, and so we are going to do whatever we can to help," said Max Kaniger, Founder/Executive Director of Kanbe's. "We're happy to be in a place to help."
Kanbe's has already donated approximately 80,000 pounds of fresh produce over the past few weeks through the group's network of corner markets, churches, restaurants and neighborhood organizations. Kaniger said they also looked for ways to extend the organization's mission to support the local hospitality industry, especially the restaurant employees out of work as restaurants temporarily closed. The choice was a natural fit, he said.
"A lot of our fundraising to date has come from happy hours and events at restaurants," he said. "Now that they're struggling, we wanted to do what we can."
Kanbe's is the fiscal sponsor for the KC Runs on Hospitality T-shirt campaign, which donates 100% of net proceeds to local restaurants to be distributed to their employees.
"During a crisis we have a responsibility to step up and make sure that we are doing everything we can to ensure everyone has an opportunity to feed their families," Kaniger said. "Providing food is what we do."