Condo management switch nets immediate gains for The Walnuts in KC
SITUATION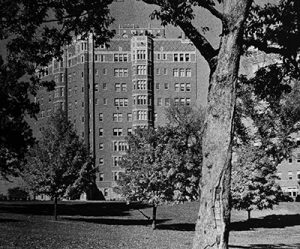 Built in 1929, The Walnuts is a historic building offering a luxury condominium lifestyle on the south side of Kansas City's Country Club Plaza. Surrounded by 10 acres of private grounds with traditional English gardens, residences include panoramic views of the city, fine customized finishes, tall ceilings, stunning architectural detail, luxurious bathroom spaces, and oversized windows.
The three Jacobean-style buildings include 10 floors and 210,000 square feet, offering residents "white glove" care, including a front doorman, business center, fitness facility, garage parking, party room and street-level retail. In 2019, the condo association sought a new condo management partner to continue its high level of service to residents.
STRATEGY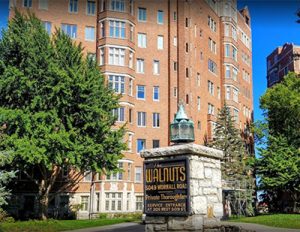 The condo management team at Copaken Brooks assumed management responsibilities of The Walnuts Condominium Association on Dec. 1, 2019, and quickly pulled data from the previous management company to get a more complete assessment of the property.
The Copaken Brooks Accounting team set up a new financial and reporting format to provide accurate and more detailed information to the condo board, and worked to assemble a comprehensive 2020 budget in time for the new year.
RESULTS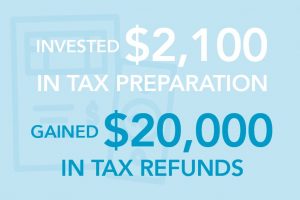 The team is working to take the board's financial information and guidance to a new level, while recognizing the process takes time to adjust, implement and modify what has been the norm. These fundamental upgrades will then allow the management team to provide high-level financial advice and guidance.
However, in just a few months' time, the accounting team has already amended the prior two years' tax returns, delivering more than $20,000 in refunds back to the condo association at a tax preparation cost of only $2,100.