Kanbe's Markets Relocates to Downtown Business Park
(Kansas City, Mo.) Copaken Brooks is excited to welcome Kanbe's Markets to 3119B Terrace at the firm's Downtown Business Park. The company is relocating its offices from the Small Business and Technology Development Center at UMKC and will lease 15,580 square feet of combined office and warehouse space starting Dec. 1.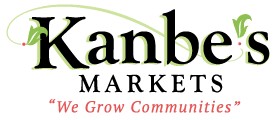 Kanbe's Markets is a nonprofit organization that seeks to serve and eliminate the food deserts – urban areas where it's difficult to buy affordable, high-quality fresh food within a one-mile radius – in Kansas City. In 2018, the organization implemented its first program, Healthy Corner Stores, in 10 locations and now provides more than 20,000 pounds of produce to these stores each month.
"Our goal is to eliminate food insecurity and to make healthy food available to all residents in Kansas City, which is why a central location was key when choosing a new location," said Max Kaniger, Kanbe's Markets Founder and Executive Director. "The temperature-controlled warehouse and office space at Downtown Business Park perfectly suited our needs, allowing us to grow while working toward our mission."
Jeremiah Dean, vice president of leasing at Copaken Brooks, represented the property the deal:
"Kanbe's Markets is an incredible nonprofit organization working to make an impact by eradicating food deserts in Kansas and Missouri. We're thrilled to help them find this warehouse space to provide fresh, healthy food to those who need it throughout the region," Dean said.
###
About Copaken Brooks: Copaken Brooks is a full-service commercial real estate firm headquartered in Kansas City and serving the Midwest. The company's full suite of services includes investment acquisition and sales, tenant representation and HQ relocations, condo management, property management, asset management, development, leasing (office, retail, medical, industrial and underground), and construction management. Learn more at copaken-brooks.com.