Premier land site Cambridge Crest enters CRE market, offering highway access and unparalleled skyline views for new development
Kansas City, Mo. — After nearly four decades, a prominent land site overlooking Downtown, and the Crossroads Arts District is now poised for redevelopment. Located just off the I-35 and Cambridge Circle interchange, Cambridge Crest is a 41-acre development site that features 270-degree elevated views of the Kansas City skyline.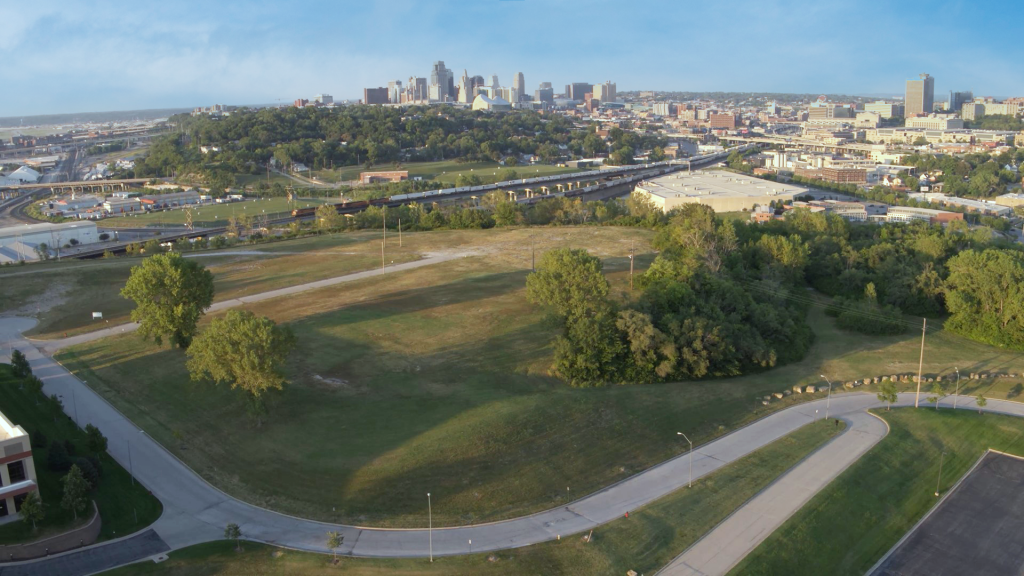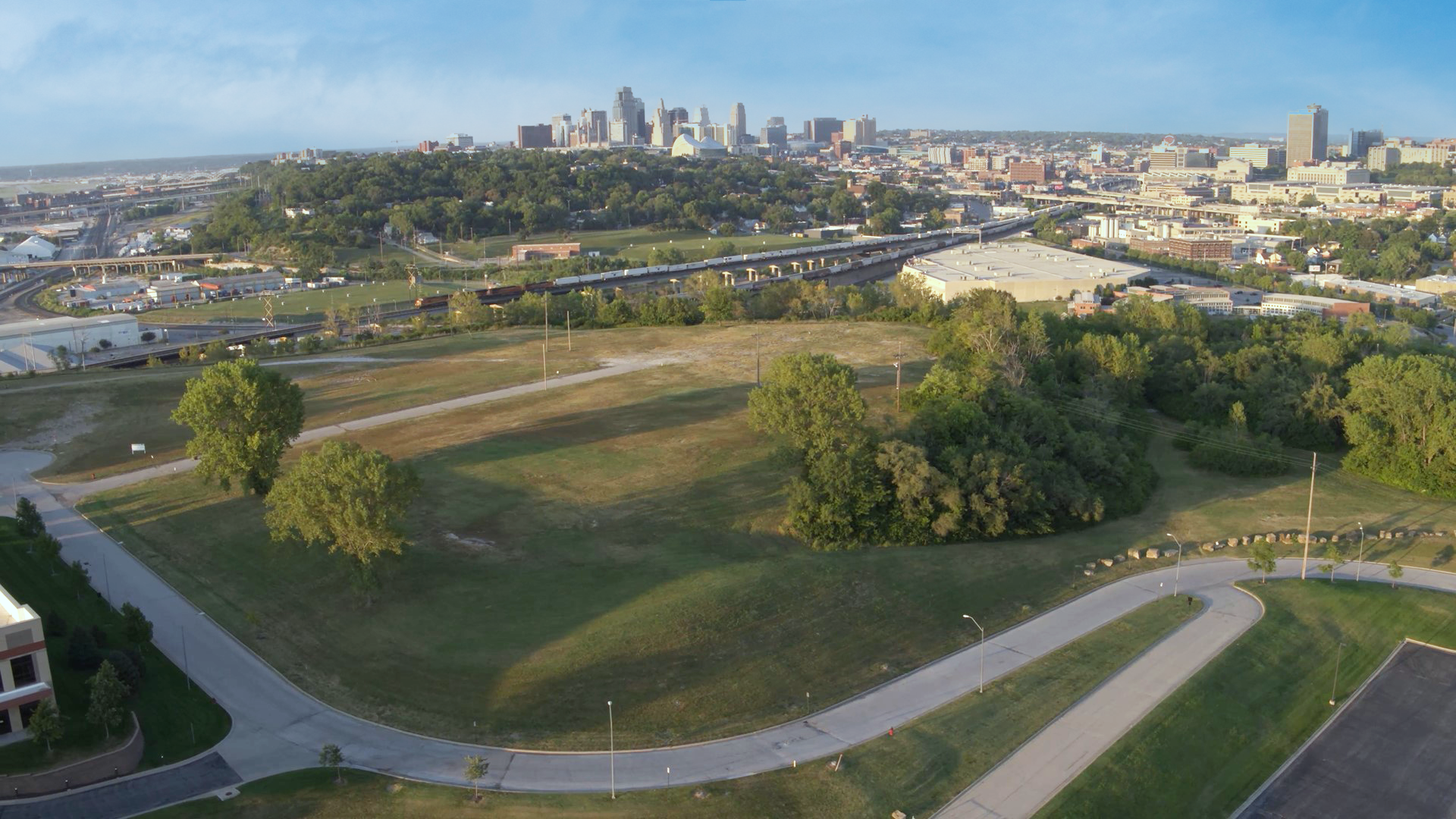 Perched high above the old Imperial Brewery, Cambridge Crest was once occupied by Baby Doe's, a popular area restaurant in the '70s and '80s. The panoramic views from the site stretch from Downtown Kansas City, Kansas, through the West Bottoms, Downtown Kansas City, Missouri, the Crossroads, Crown Center, the old BMA Tower, Rosedale, and KU Medical Center. Since Baby Doe's closed in the mid '80s, the site has remained dormant, primarily due to the amount of site work required for new development.
Copaken Brooks, one of Kansas City's leading commercial development firms, led a joint venture to acquire the property in 2019 with a purpose to revitalize the iconic site. Copaken Brooks has engineered the site work to accommodate an 18.8-acre buildable pad plus surrounding land for roads, parking, and green space amenities.
"We're thrilled to bring this site to life. It's perhaps the most desirable in-fill development site available near downtown," said Copaken Brooks Principal Bucky Brooks. He added, "It's easy to imagine combinations of potential uses in a live-work-play development overlooking the city."
Copaken Brooks' Vice Presidents, Jeremiah Dean, CCIM and Molly Crawford Munninghoff, are the agents for the property.
"After several years in the making, we couldn't be more excited to present Cambridge Crest to prospective users," Dean said. "Potential concepts for the site include build-to-suit office, residential, entertainment, hotel, and business park development."
Munninghoff added that Cambridge Crest's location offers direct access to the city's central interstates — I-35 and I-70 — as well as a bevy of premier retail and entertainment destinations, including vibrant restaurant districts, hotels, golf courses and expanding walking and biking trail networks.
For more information on leasing opportunities for Cambridge Crest or Imperial Crossing, contact Jeremiah Dean at jdean@copaken-brooks.com or Molly Crawford Munninghoff at mcrawford@copaken-brooks.com.