Iconex Extends Lease at Cambridge Business Park
Kansas City, Kansas – Copaken Brooks has announced Iconex's long-term lease extension at Cambridge Business Park. Iconex, the world's leading provider of highly differentiated label solutions and low-cost paper receipts, first moved to Cambridge Business Park in 2007. Following the signing of its new lease, the company will continue to operate out of its 88,461-square-foot industrial and office space at 2600 Bi State Drive in Kansas City, Kansas through 2030.
Iconex is the premier provider of innovative label solutions that power commerce around the world. The original inventor of the paper receipt over a century ago, Iconex anticipates trends, develops timely solutions, and helps businesses solve new challenges. Today, Iconex offers custom business solutions alongside its product line of receipts, labels, and business essentials.
Companies like Iconex choose the Cambridge Business Park for its prime location, premium highway visibility, and property that borders both Missouri and Kansas. Iconex is also a workforce development partner with Wyandotte County, investing in the community and employing local Wyandotte County residents in their warehouse and office.
"Wyandotte County is our home and an important location for our Kansas City operations. Many Iconex coworkers have come from our partnership with the county, and investing in the community is an area of focus for our team here as well as our company leadership," said Noel Arzu, Contracts & Legal Affairs Manager at Iconex. "Cambridge Business Park is an excellent location for Iconex and we look forward to continuing our partnership with the Copaken Brooks team for years to come."
Iconex was represented by John Stafford of Colliers while Copaken Brooks' Jeremiah Dean represented Cambridge Business Park in the deal.
"Iconex's recommitment to Cambridge Business Park is a significant vote of confidence in our property and team and we are grateful for their continued partnership," said Jeremiah Dean, Vice President at Copaken Brooks. "Iconex is a leading provider for many businesses around the world, and their presence in our building will help to attract other high-quality tenants to the area. We are confident that this renewal will continue to boost our portfolio, which focuses on high traffic visibility, premier facilities, and easy access to both Missouri and Kansas – perfect for recruiting and retaining the metro's most talented workers."
The Cambridge Business Park currently has 13 buildings with more than 464,521 square feet of light industrial and office space with more than 45 long-standing tenants. It is located near an abundance of premier retail and entertainment destinations, vibrant restaurant districts, and an unparalleled transportation network. Including the 41.33-acre Cambridge Crest and 4.23-acre Imperial Crossing land sites, the Cambridge Business Park is the perfect development for companies needing existing industrial and office space and for companies looking for build-to-suit light industrial, office or mixed-use development.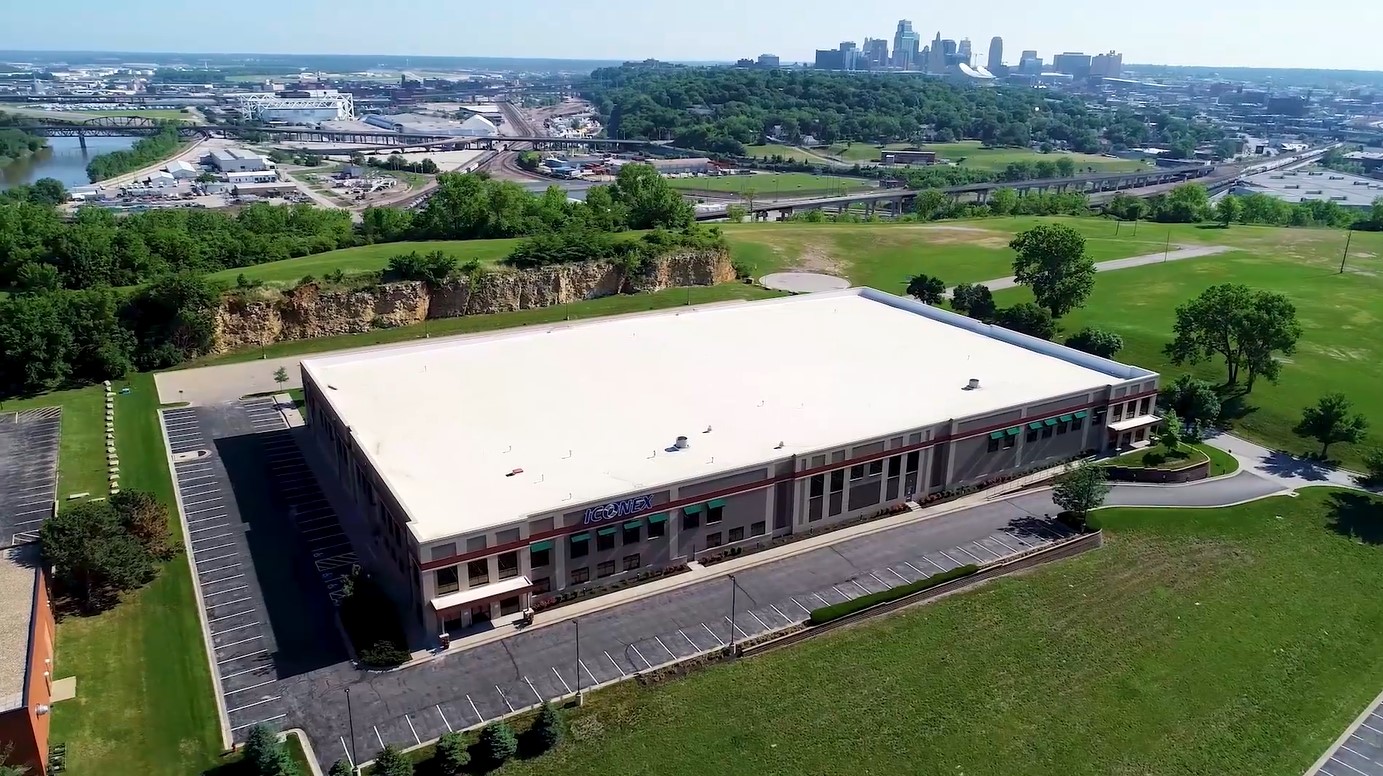 ###
About Copaken Brooks
Copaken Brooks is a full-service commercial real estate firm headquartered in Kansas City and serving the Midwest. For over 100 years, the company has maintained a national client base with a full suite of services including investment acquisition and sales, tenant representation and HQ relocations, property management, asset management, development, owner's representation and leasing (office, retail, medical, industrial and underground). Learn more at copaken-brooks.com.
About Iconex
Iconex is the world's leading low-cost provider of paper receipt and variable print label solutions that transform business processes to drive profitability, productivity, customer satisfaction and sustainability. A tradition of innovation dating back to 1887 is woven into the fabric of Iconex's identity beginning with the company's invention of the paper receipt, which revolutionized business transactions. That spirit of innovation continues with the introduction of Iconex Sticky Media™, Sticky Media G2 and other patented innovations that are relied on by several of the world's largest companies in food & beverage, retail, quick service restaurants, grocery, pharmacy, manufacturing and distribution and logistics to streamline operations, leading to an improved customer experience. For more information, please visit iconex.com.